Strict Standards
: Non-static method nggallery::get_option() should not be called statically in
/web/htdocs/www.roma-gourmet.net/home/inglese/wp-content/plugins/nextgen-gallery/nggfunctions.php
on line
10

Italian recipe by Roma gourmet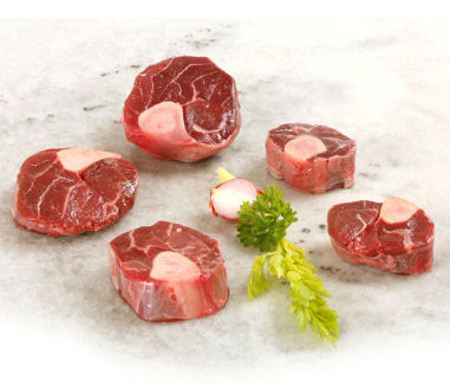 In a large pot brown onion and butter.
Put floured ossobuchi, browning them on both sides and turning without pricking.
Pour consommé, tomato, salt and cover.
Cooking time at low fire: 1 hour 30 minutes.
Five minutes before serving, make the "gremolada" obtained by mixing grated lemon skin, minced parsley, garlicon and anchovie.
Ingredients for 4 people
4 pieces of shank of veal 4 cm high cutted in the low part, where the bone is little and stuffed of bone marrow only
white flour; 50 gr of butter; minced onion; a ladle of consommé; 1 little minced tomato; grated lemon skin; a perfum of garlicon; 1 anchovie without fishbone; minced parsley; salt